To defend the human rights of all people and to provide them an environment where they can practice religious freedom.

Dr. Mark Gabriel was born and raised in Egypt. More than just a practicing, he was a scholar from his youth. His first milestone was to complete memorization of the Quran at age twelve. He went on to attend Al-Azhar University in Cairo, Egypt, the oldest, most prestigious University in the world, where he earned bachelor's, master's, and doctorate degrees in History and culture. He also holds a master's degree in world religion and a doctorate in Christian education. He travels and lectures for a variety of groups all over the world.
He has published six books in the United States:1) and Terrorism, which tells what the Quran teaches about violence and the goals of , 2) and the Jews, which explains what the Quran and taught about Jewish people and how radical are practicing that teaching today, 3) Jesus and, which gives a factual, historical comparison of the two most influential men of all time, 4) Journey into the Mind of an Terrorist, which examines the writings of modern terrorists to expose their motives and rationale, 5) Culture Clash, which explains the clashes between culture and Western democracy, and Coffee with the prophet.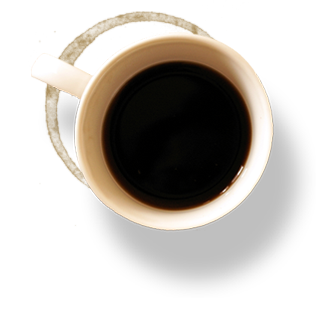 Invite Dr. Gabriel to speak in your church service or your conference. He has two programs to help the church and the Christian community answer the unanswered questions about how to reach ou the community and to show them the love of christ. Invite Dr. Mark Gabriel today!

Coffee With
a 21 century encounter
Coffee with the Prophet is the first fiction release from Dr. Mark A. Gabriel, former lecturer in history and culture at Al-Azhar University. Dr. Gabriel's previous books, including and Terrorism, have been best-sellers in the category since 2002 when his first book was released. Coffee with the Prophet tells the fictional story of Mustafa, a good Egyptian who memorized the Quran by age 12. Mustafa was a rising star in scholarship, earning a position as one of the youngest lecturers in Al-Azhar history. But in reality Mustafas faith in was being destroyed by his studies. The more he learned, the more disappointed he felt. On the edge of abandoning his faith, Mustafa prayed for Allah to show him the truth. Little did he know that he would find his answer in a coffee shop in Mecca. There he met a charismatic tribesman with a taste for iced lattes and the knowledge of an scholar. He was the mentor Mustafa sought, but soon Mustafa realized that this stranger was surrounded in mystery. Who did he talk with late at night? What did he carry in his rough brown bag? And how did he know so much about Mustafa? Coffee with the Prophet delivers mystery, humor, and a fascinating expose of the life and personality of the founder of .
Restaurant
DIY rustic side table made from free pallets